Do you need help
in one of these areas?
You want to be able to defend yourself or your family.
You struggle to be confident in your abilities & strengths and want a healthy way to decrease stress and anxiety
You want to shed extra pounds and cultivate a positive body image.
Finding the time and energy to exercise can be difficult
Luckily there is a comprehensive solution…
Even when you do find time to hit the gym, regardless of having a schedule that's full of work, family time, and other obligations, you might be bored by your same old workout. There's nothing exciting about another go-round on the treadmill or elliptical – and you might need some encouragement to stick to a schedule and achieve your fitness goals.
Martial arts classes for adults focus on building core strength and cardiovascular fitness in a fun, social setting. Why not break out of your dull routine?
Better yourself with every class!
Our martial arts classes for adults can help you build core strength, increase your flexibility, learn how to defend yourself and the people you love, or lose weight. They're also a great place to make new friends. Whatever your fitness goals are, you can achieve them in our classes.
I have been a part of AKKA OLATHE for at least 6 years and my daughter trained there for about 3 years as well. The Instructors are top notch and truly care about everyone they teach.
I have not been able to train as much lately due to changes with my work schedule, but have honestly loved every minute that I have spent there.
I think this is a great school for anyone of any age to consider. If you want to get in better shape, build confidence or just learn more about self defense and martial arts, you should check them out!
Gary Winchel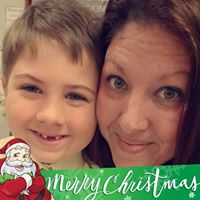 My son & I have been a part of the AKKA Karate Olathe family for nearly 2 years. But I just started training at the beginning of the year. I have since experienced for myself the amazing in class instruction by some pretty awesome instructors, but training doesn't stop there. They have instructional videos available for you to utilize outside of class to help perfect your techniques, because of them I felt more confident when it came to testing for my next belt. With diverse class times, i'm sure you'll have no trouble finding a time that will fit your schedule!!
Amy Leverknight
I've been a student of this school on and off for over 18 years now. The staff is knowledgeable and are great with kids. My son tested for his junior first degree black belt when I tested for my second degree black belt and those are memories that I'll always treasure. If you're looking for a true, well rounded, family oriented, martial arts school who doesn't put an emphasis on pushing through people to their next rank, regardless of whether or not they actually know the material, then this is the place for you.
Rich Clauser
EXCLUSIVE WEB SPECIAL!
Secure your spot and get started today with our EXCLUSIVE offer!
By opting into the web form above you are providing consent for AKKA Olathe Martial Arts to send you periodic text messages. Standard rates may apply. You can reply HELP at anytime or learn more. You may opt-out anytime by replying STOP.
FAQs
EXCLUSIVE WEB SPECIAL!
Secure your spot and get started today with our EXCLUSIVE offer!
Get Started Today